Art journal mixed media painting using natural colors and materials together with found items.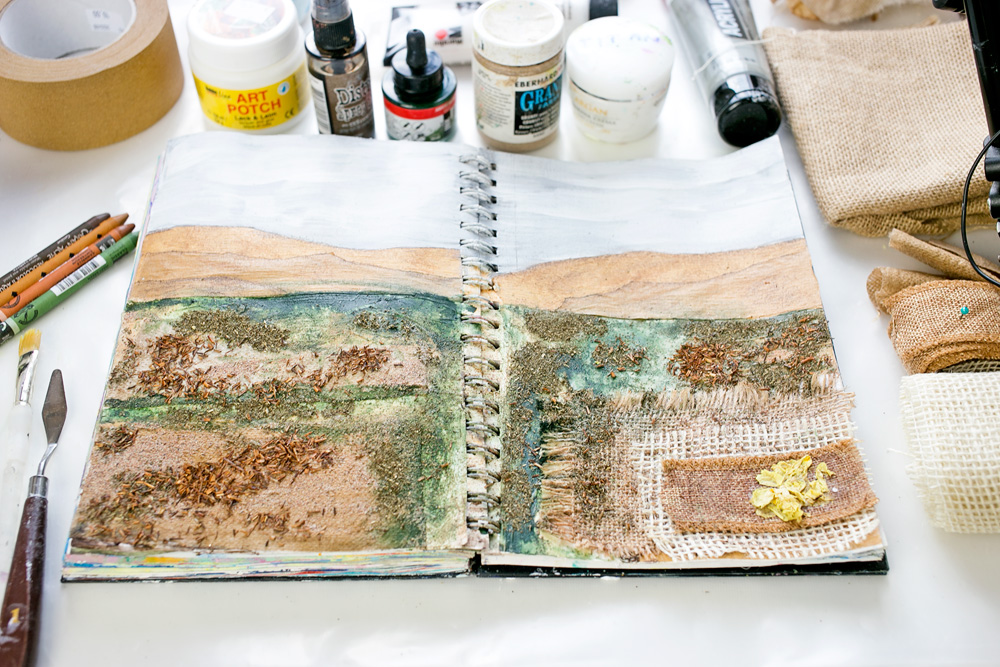 One day I bought a masking tape to protect borders of paper that I was painting on.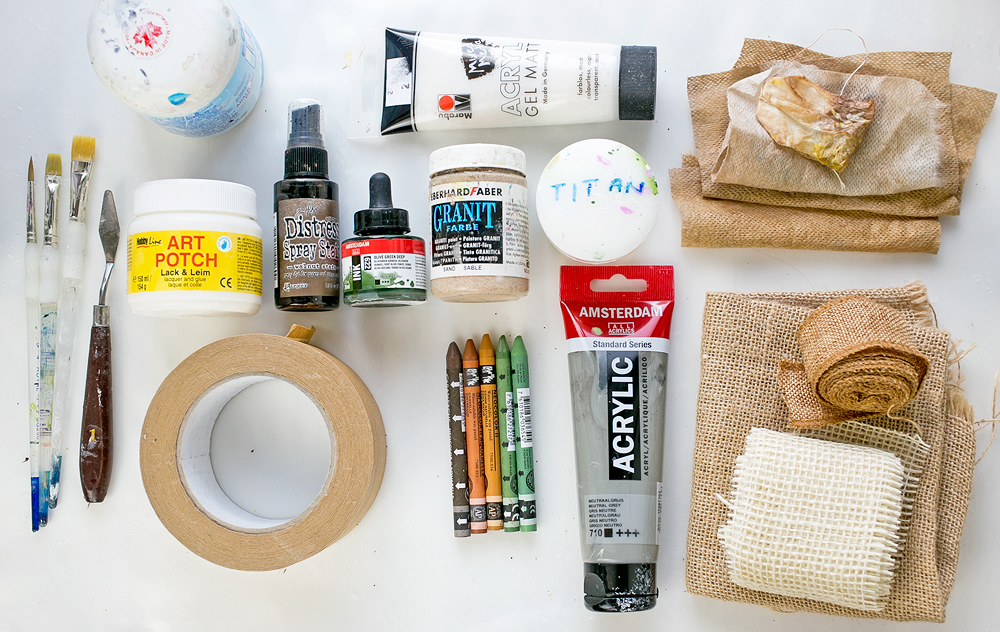 Later on I went to post office, and as I was waiting in the line, I got the idea to tear the tape and get a shape of mountains. I couldn't wait to get home to try the idea.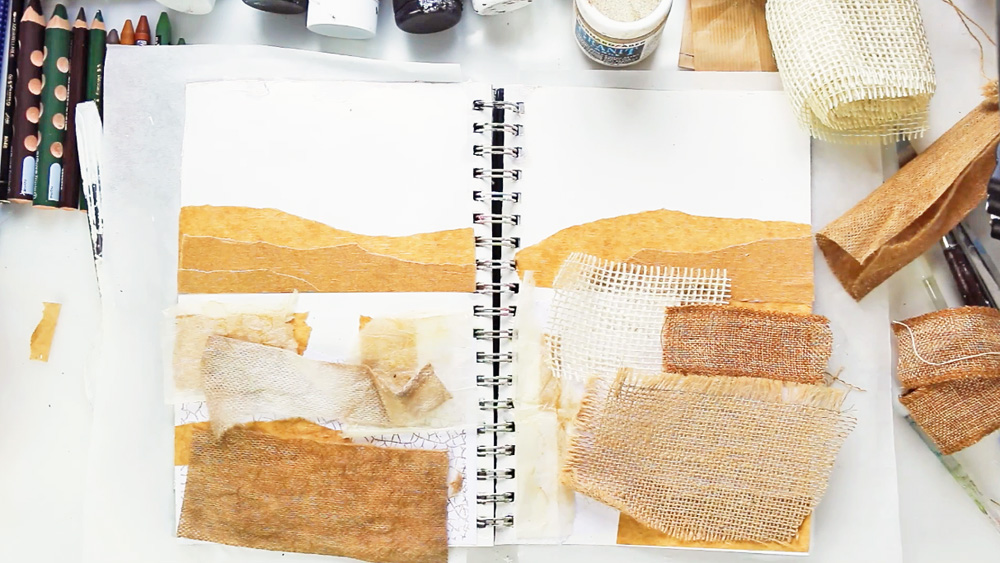 Other than that, I wasn't planning too much as I worked on this art journal page.
When I glued burlap fabric down, I wanted to add some finer texture so I added paper from dried (used) tea bag.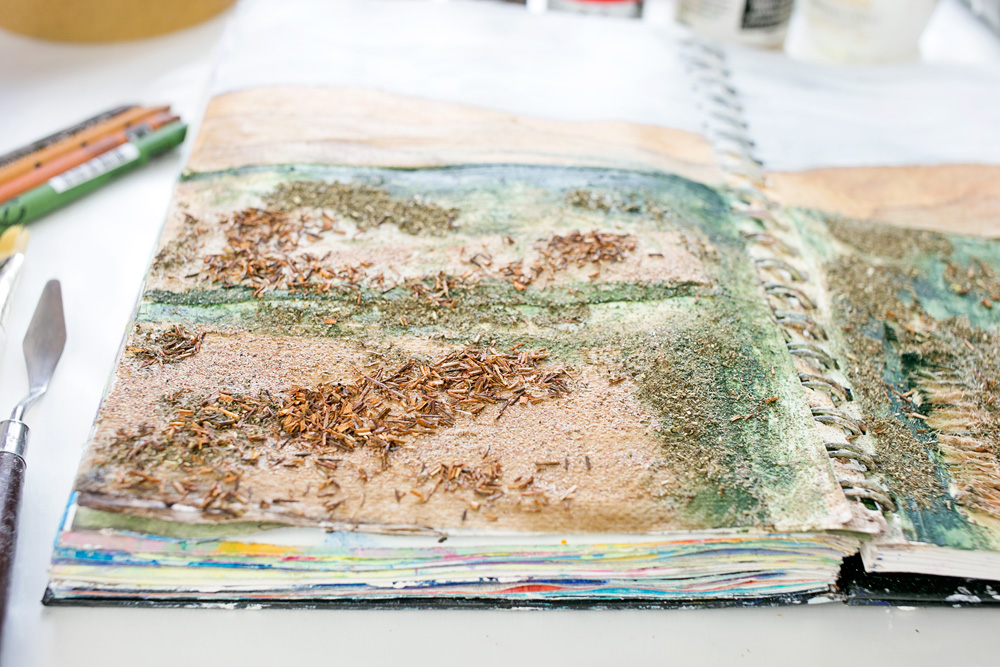 I thought it would be nice to sprinkle dry tea leaves over burlap to mimic the fields.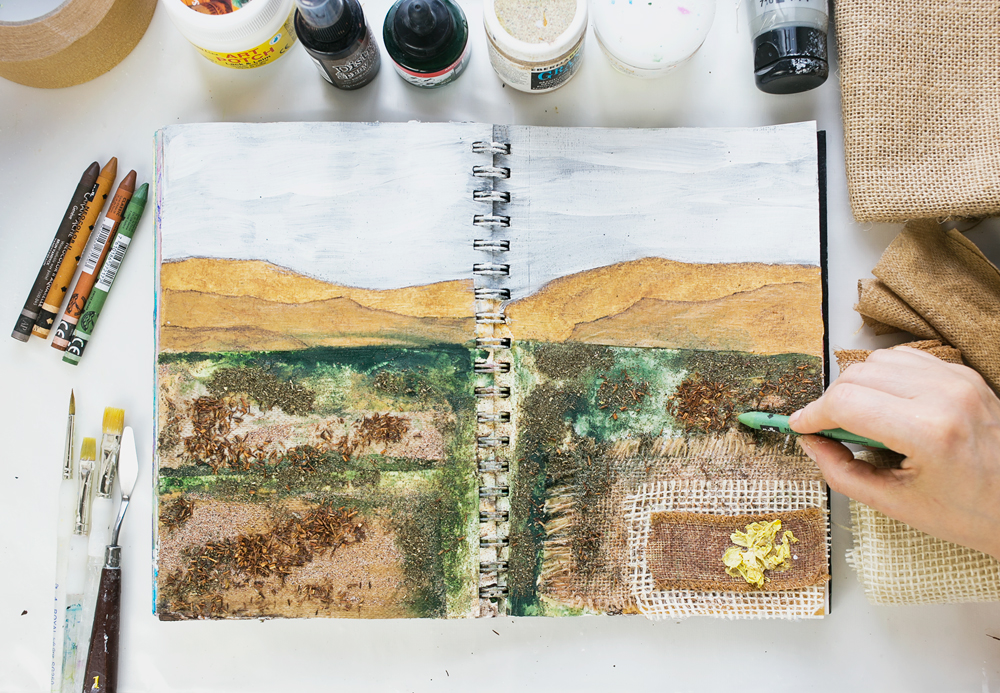 Some dry flower petals (I believe it was primrose) were added to break dark brown and green tones.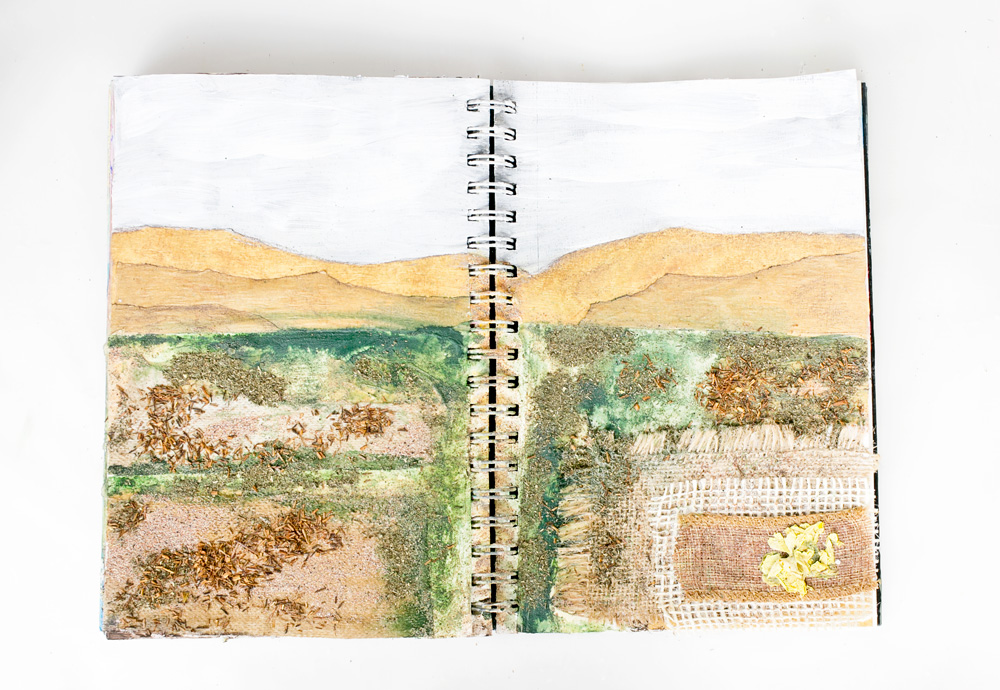 When all was done and dried, I was quite pleased with the result.
To watch the whole process, click PLAY button on the video below. I added some nature sounds and soft music so that you can relax and watch before you go to sleep (no talking ASMR).