This is my first attempt to create liquid color mixing experimental video in the style of Thomas Blanchard.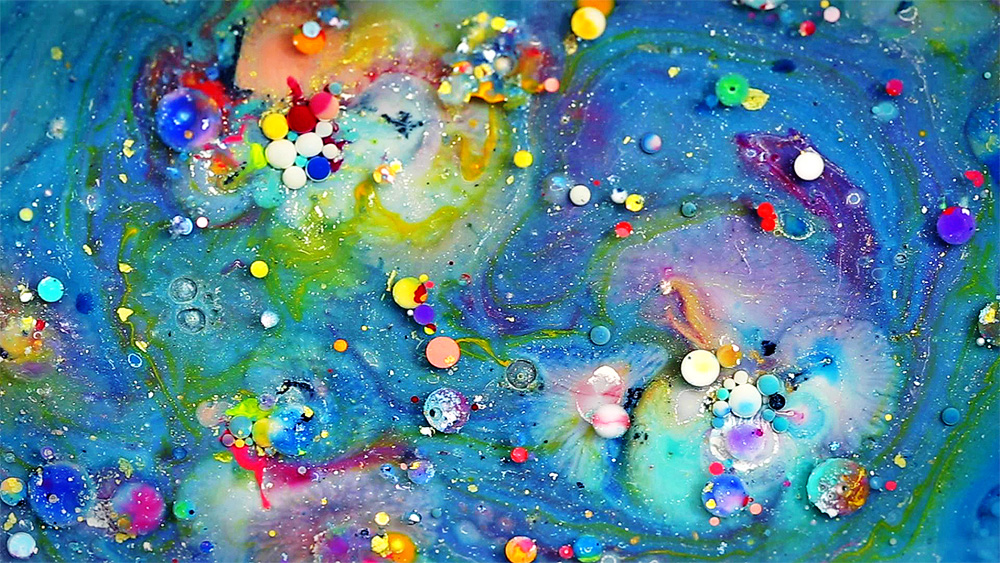 At first I just intended to experiment on my own, but then I thought – why not turn on the camera and see – maybe it will end up nice and I'll be sorry that I didn't film it. And so it was.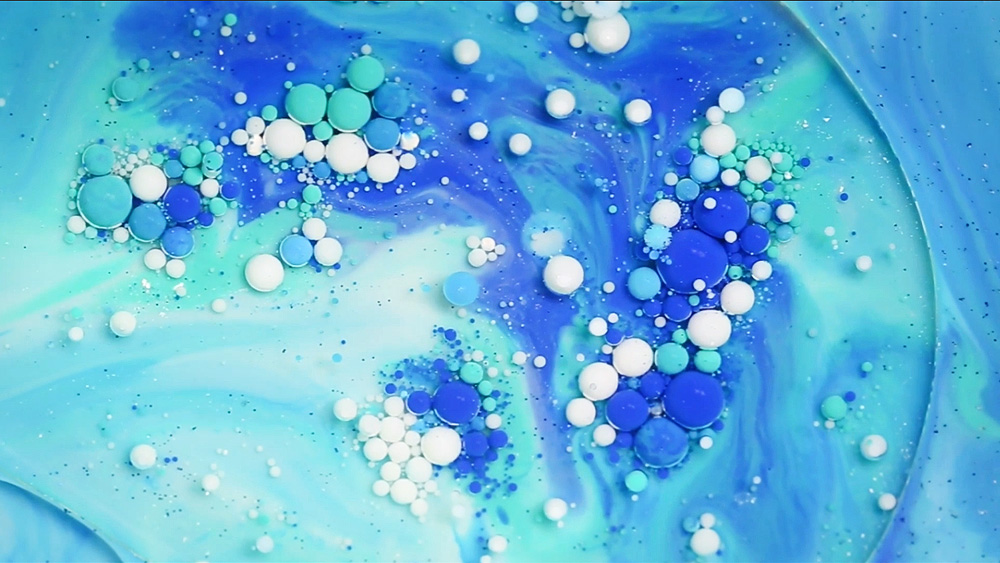 "Mini planets" and "galaxies" are created with acrylic colors and liquids in motion with a help of macro photography.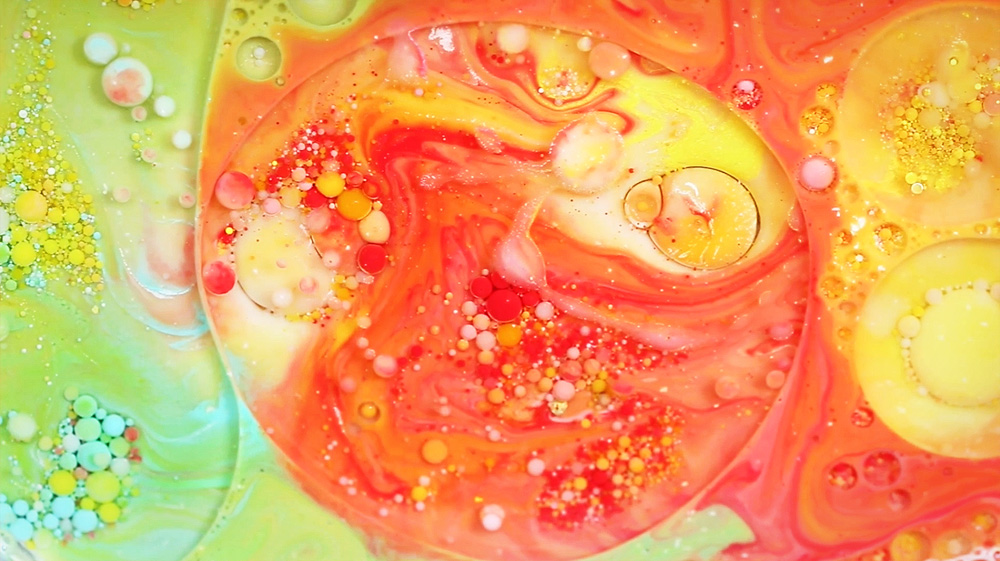 It was quite a struggle, I tried several different techniques without much success before I stumbled upon one that worked. I lost a lot of footage in the process, but I made it in the end.
The day I was filming was one of those days when everything goes wrong:
2 times I spilled prepared paint
2 more times I prepared paint, but was interrupted by a neighbor, so all colors mixed together and became useless
4 times (!) I shot the video only to find out that 'Record' button was off
I spent tone of expensive paint and about 6 hours of working and ended with 7 minutes of usable material
I touched numerous objects in the room with oily hands and spilled water all over myself
Ah, the joy of creating 🙂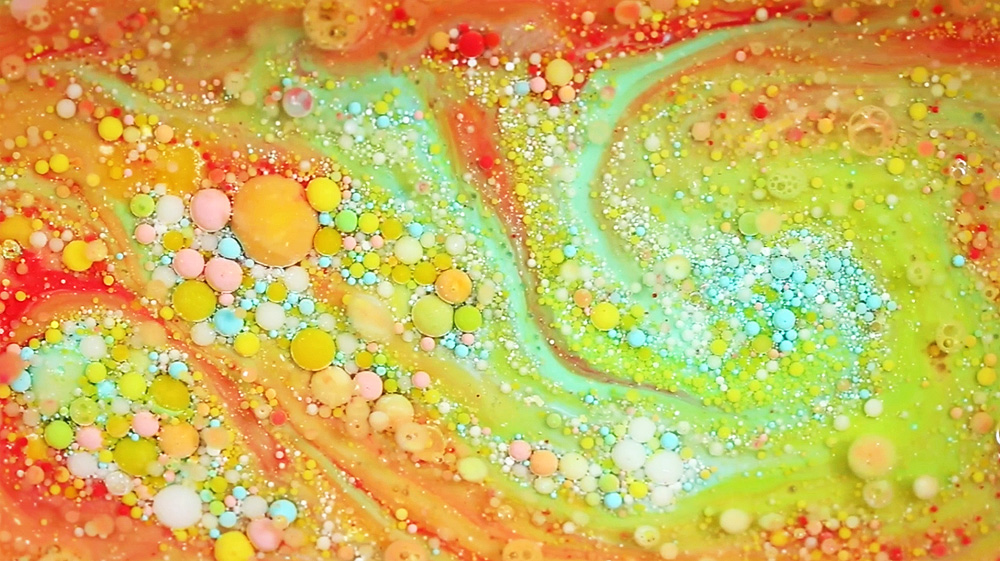 The only purpose of this video was to have fun and try out a new technique.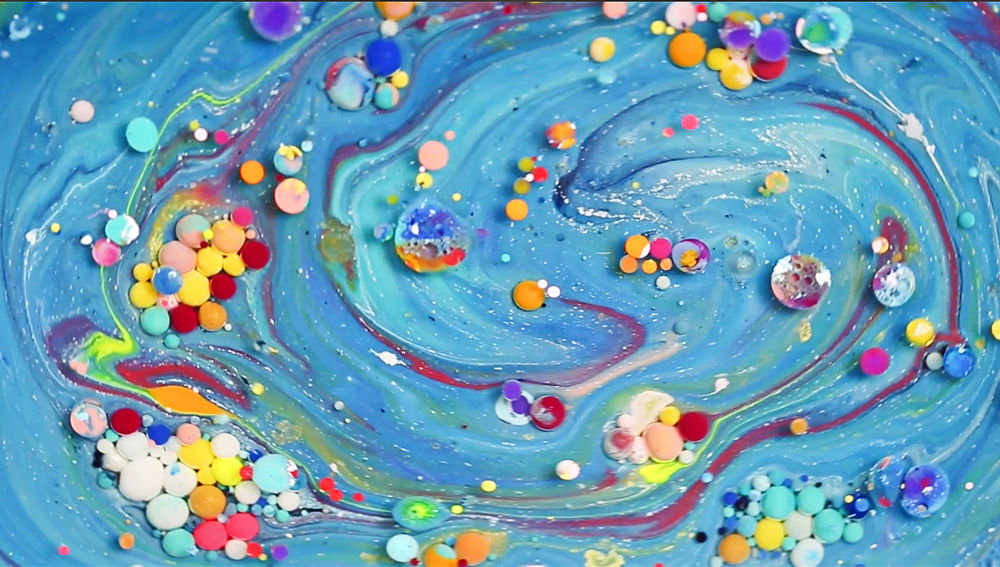 I believe you will enjoy watching it as some sort of visual ASMR and that it will help you to relax and, maybe, fall asleep.