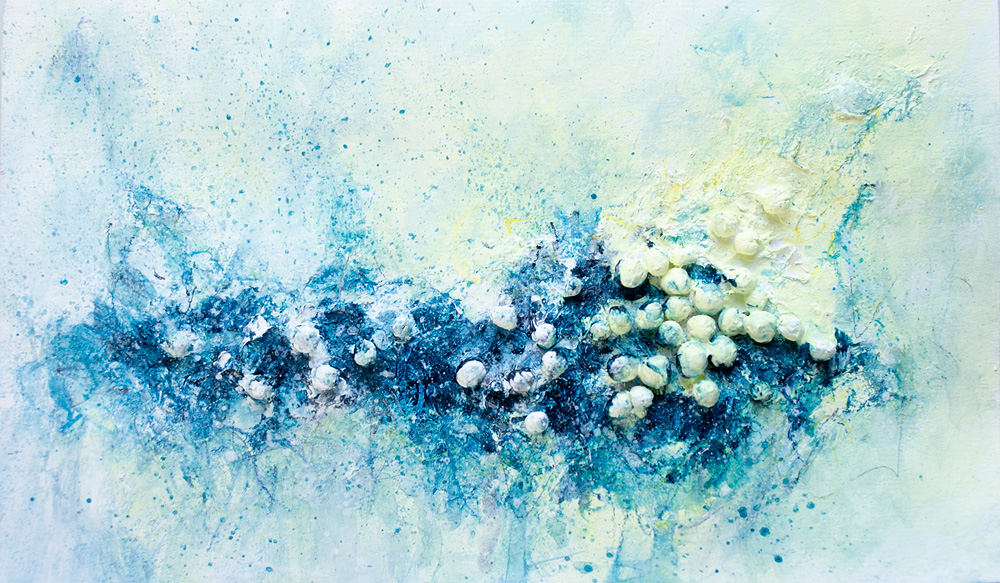 It is so exciting to be able to publish my first ever art video! I waited for so long as per life distractions and finally here it is!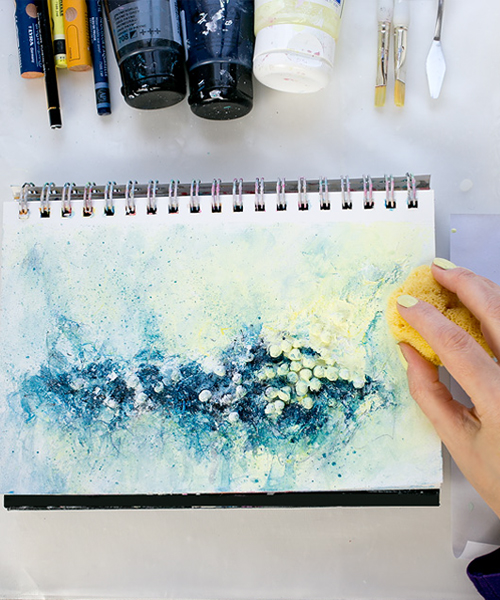 I made an abstract acrylic mixed media painting in my art journal. The technique is so called mixed media. It means I used several acrylic paints, pastels as well as some collage to produce the final effect.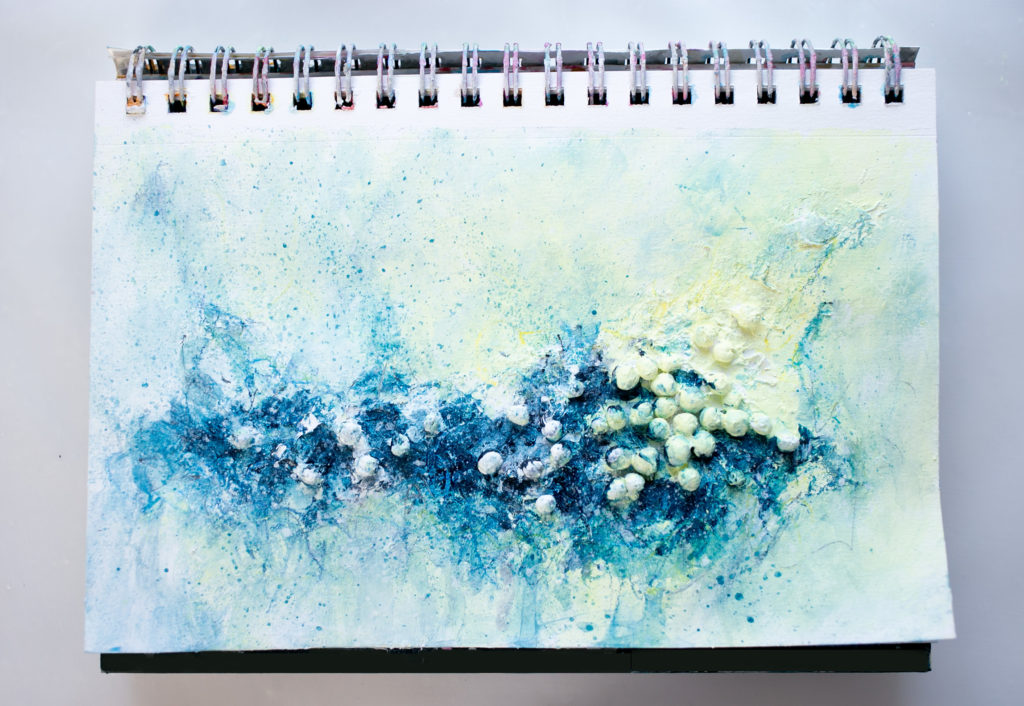 First I made a heavy texture by mixing shredded paper with some white gesso (acrylic primer). I glued little paper beads (which I had made before) on it.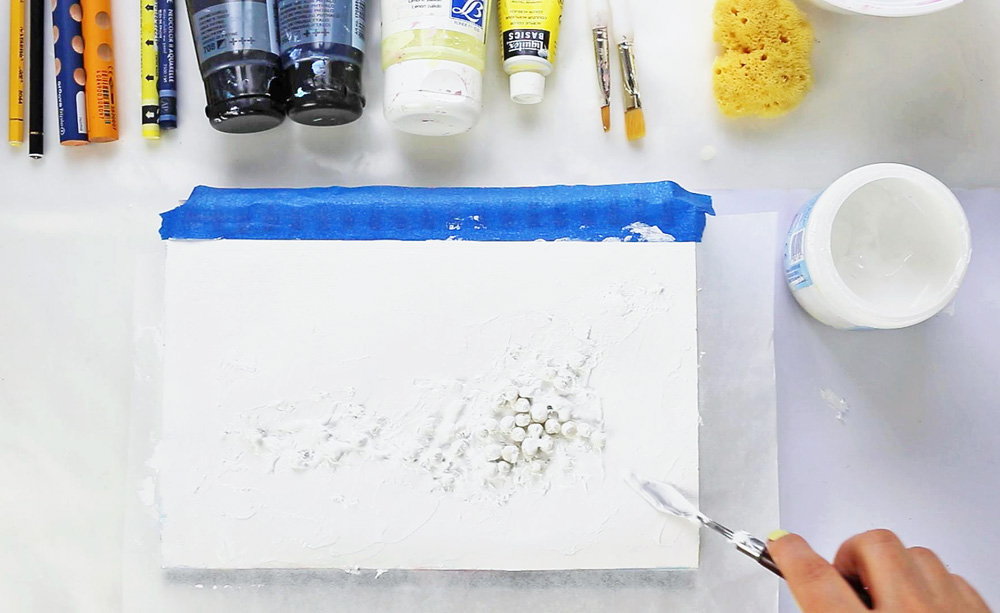 When everything was dry, I painted over it with Lemon Yellow and Prussian Blue colors. I deepened the shadows with a touch of Payne's Gray. Instead of white paint I used white gesso. (The idea for this particular color combination came to me as a true inspiration. Recently I bought an chartreuse coat, mainly because I liked the color. Shortly after that the image of this painting suddenly appeared inside of my imagination, whole and finished, textured and colored.)
In the end I added some marks with water-soluble wax oil pastels and a few splatters with diluted acrylic paint.
ART SUPPLIES I used:
Canson Mix Media Art Book, 7 x 10 Inch
5 Piece Flat Brush Set – Royal & Langnickel
Reeves 9×12 Tear-Off Palette Paper Pad
White Gesso – Royal Talens
Lemon Yellow – Louvre Acrylic Paint
Prussian Blue – Amsterdam Acrylic Paint
Payne's Gray – Amsterdam Acrylic Paint
Neocolor II water-soluble wax oil pastels: Lemon Yellow, Prussian Blue
I hope you will enjoy watching it. Take a cup of coffee or tea, sit back and relax!